"
The Thrive Diet
 feeds your body all the nutrients it needs without empty calories and with minimal stress."
- Chicago Tribune 
"Mr. Brazier's vegan principals have garnered a cult following."
- Globe & Mail
"...The Thrive Diet, a guide to vegan diets in sports...has become something of a bible..."
- The Wall Street Journal
The thrive diet is a long-term eating plan to help all athletes (professional or not) develop a lean body, sharp mind, and everlasting energy. As one of the few professional athletes on a plant-based diet, Brendan Brazier researched and developed this easy-to-follow program to enhance his performance as an elite endurance competitor.

Brazier clearly describes the benefits of nutrient-rich foods in their natural state versus processed foods, and how to choose nutritionally efficient, stress-busting whole foods for maximum energy and health. Featuring a 12-week meal plan, over 100 allergen-free recipes with raw food options--including recipes for energy gels, sport drinks, and recovery foods--and a complementary exercise plan, The Thrive Diet is "an authoritative guide to outstanding performance" (Neal D. Barnard, M.D., Physician's Committee for Responsible Medicine).
Brendan Brazier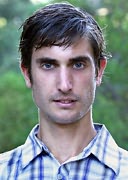 Brendan Brazier, a professional Ironman triathlete and creator of Vega nutritional products, was named one of the 25 Most Fascinating Vegetarians by VegNews Magazine in 2007. He lives in Vancouver, British Columbia.
Thrive: The Vegan Nutrition Guide to Optimal Performance in Sports and Life from Brendan Brazier on Vimeo.
Informatii: 0264/406.404; 0264/406.405; 0726/22.77.96 - Comenzi telefonice
L-V: 8:00 - 20:00, S: 9:00 - 14:00